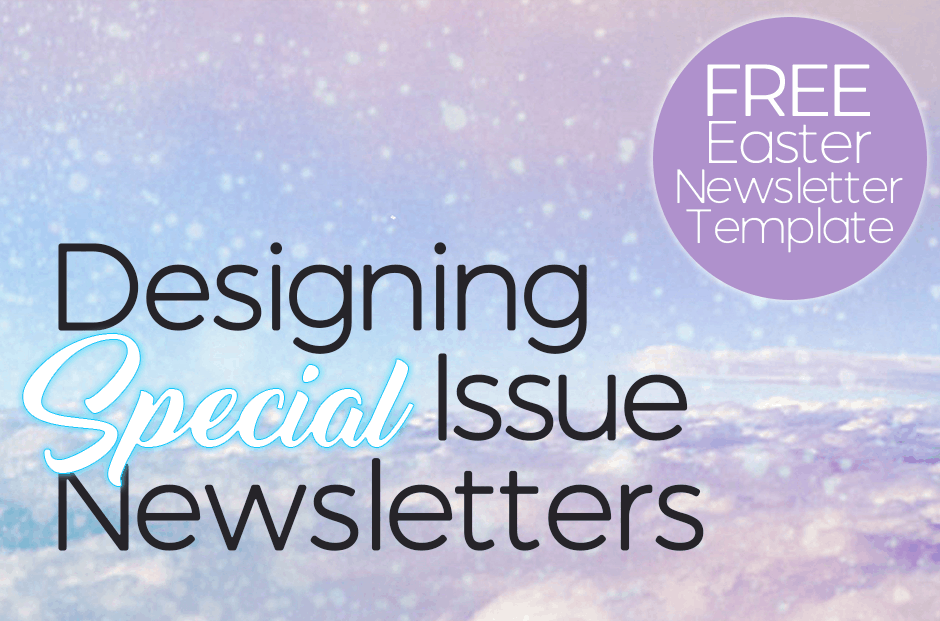 Designing Special Issue Newsletters
If you've been preparing newsletters for your church, you're most likely very familiar with the concept of newsletter templates. You may already use your own document as a unique template for your front page, back page, left- and right-hand pages, and for any unique pages (such as a calendar page). You may also have separate design templates that look like they belong to the same family.
Having a clear and inviting church newsletter template helps members of your congregation engage with your publication to ensure they are always informed about the activities taking place at church.
Did you know that you can use your usual family of templates as the basis for special issues — such as Easter, Christmas or newsletter editions with a theme? With the wide selection of art on the ChurchArt Pro website, it's easy to do.
Use Your Existing Template to Create Special Issues
Simply take copies of your existing templates, and then apply one of the backgrounds, textures, photos or other images from ChurchArt Pro in a unique way to each member of your template family. The result is a new "family" that will help to make your seasonal or themed issue memorable.
Even small changes, such as updating the original banner with a holiday border or adding "Happy Easter from" above the nameplate, can visually show that this issue is a little different.
Download a FREE Easter Newsletter Template
Don't already have a newsletter template or want to do something special for your Easter Newsletter? We've built a special Easter template just for you! This free, church newsletter template is available for you to download in both Microsoft Word and Publisher formats. You can customize the template to easily fit your content.
This free newsletter template is designed with a clean and modern look with a bold front page to really attract your readers. It will also save you time and money in designing your own!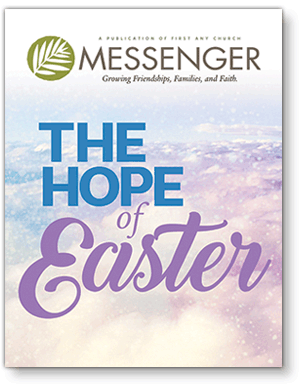 >> Download FREE Easter Church Newsletter Template for Microsoft Word
>> Download FREE Easter Church Newsletter Template for Microsoft Publisher
Looking for more templates? Be sure to check out the wide selection of church newsletter templates, church flyer templates, church event postcard templates and church worship bulletin templates included in your ChurchArt Pro membership!
ChurchArt Team
We love art, are passionate about helping churches create professional-looking communications and are a fun bunch of folks. With an in-tune creative director and a rock-solid team of artists, we will provide the art you'll want to use, plus templates, puzzles and extras that make your job easier.