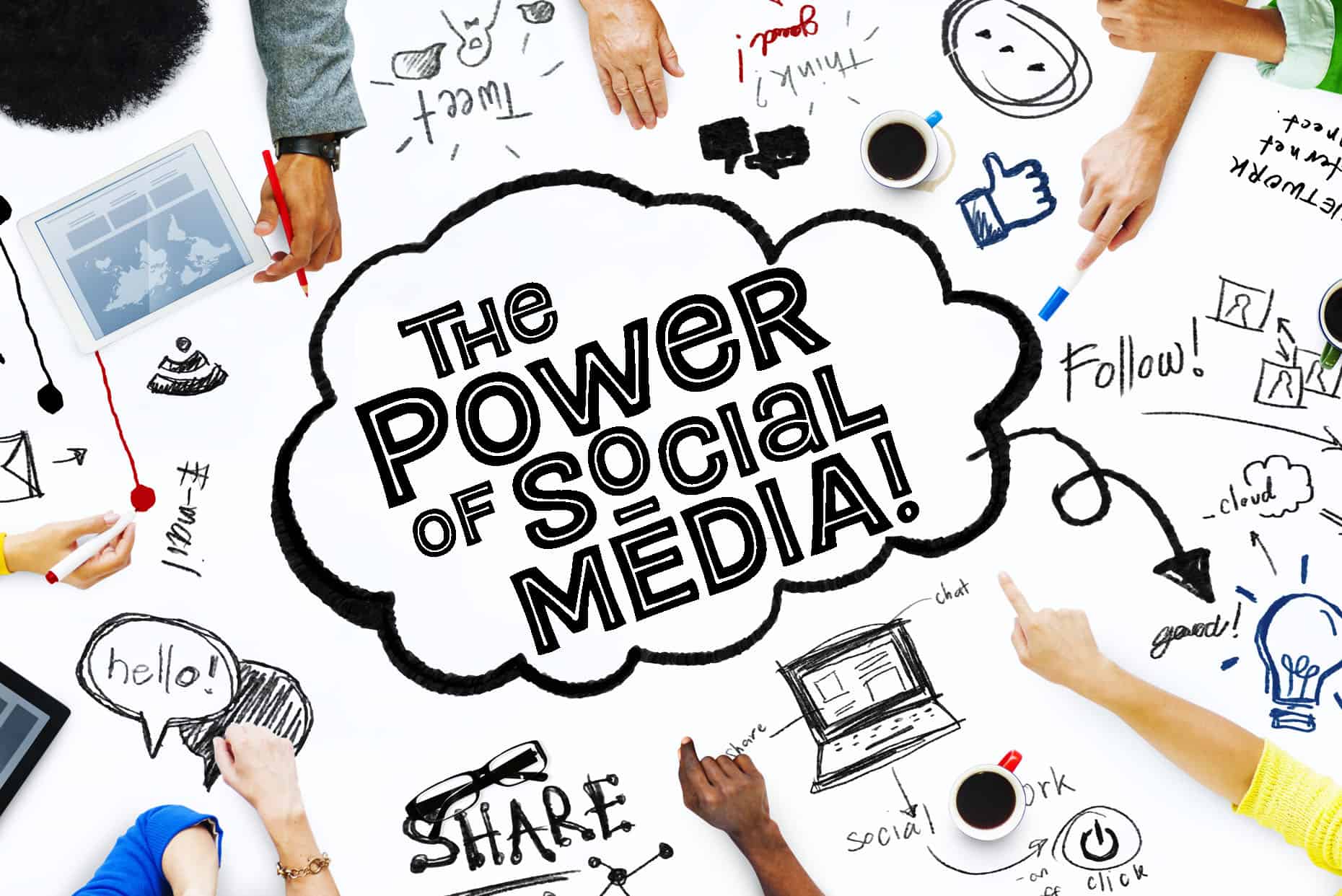 The Power of Social Media for Your Church 
The use of social media in church communication has become increasingly important in today's world. Many have recognized the power of social media for the church, using these platforms to connect with their congregation by sharing their message and ministry, highlighting a church event, and reaching out to the community as a whole. However, for some people, the idea of creating and sharing social media content can be daunting. In this piece, we'll explore what people want to know about social media images and content for church use, including some tips and tricks for creating engaging visuals and content on various social media platforms.
Social media platforms offer a unique opportunity for churches to engage with their congregation and reach out to people who might not otherwise know about the church's ministry. By sharing updates on events and services, sermon series, and other church-related activities, social media can help churches stay connected with their members and foster a sense of community. Social media can also be a powerful tool for evangelism, allowing churches to reach out to people who might be interested in learning more about their faith.
Maybe the biggest question to answer is
"What social media to use?"
There are many, but we'll go over the most popular for church use.
Facebook is perhaps the most well-known social media platform, and it's a great place for churches to start building a social media presence. With over 2 billion active users, Facebook offers a wide audience for churches to connect with. Churches can create a Facebook page to share updates on events, post sermon videos, and engage with members through comments and private messages.
Twitter is another popular social media platform that can be used to share short updates and engage with followers. Churches can use Twitter to share updates on events, scripture verses, and quotes from sermons. It's also a great place to connect with other churches and pastors.
Instagram is a visually driven platform that can be used to share photos and videos from church events and services. Churches can use Instagram to showcase their ministry and give followers a behind-the-scenes look at what goes on at the church. Instagram stories can also be used to share short updates and engage with followers in real-time using live events.
Choosing social media images that are both visually appealing and relatable to your audience is key to creating engaging content for your church's social media accounts.  
Consider the Message
What are you trying to convey with your social media post?  Does the image you've chosen accurately represent that message? Will it resonate with your audience? For example, if you're sharing a post about a youth group event, use an image of young people having fun and engaging in activities to help make your post more relatable, rather than just posting a message from the senior pastor.
Consider Your Audience
What types of images would your audience be interested in? If your church serves a diverse community, include images that reflect diversity to help make your social media accounts more inclusive and welcoming.
Pick Relevant Content and Images
Use stock images or photos taken at your church events to add a personal touch to your social media content. For example, using a photo of your pastor or church members in action can help add authenticity to your post and make it more engaging. To create images that are ideal for your church's social media presence, search the ChurchArt.com website. Use our easy search features to find social media images from post graphics to cover photos, all professionally designed and relatable to church life. Remember, you can add or change a caption on most photos and images using our Caption Editor design tool. So, it's easy to find or create the right image for any occasion.
Be Creative
Use humor, memes or pop culture references to make your social media content stand out and be more shareable. Just make sure what you post is still in line with your church's values and mission.
 Here are a few tips and tricks on how churches can create engaging social media images:
Use high-quality images. When creating social media images, it's important to use high-quality images that are visually appealing and relevant to the content being shared. Avoid using blurry or low-quality images that might turn people off.
Keep it simple. Social media images should be simple and easy to understand. Use clear, concise messaging and avoid cluttering the image with too much text or unnecessary details.
Use colors and branding. Incorporating your church's branding such as a logo and your church's colors into social media images can help create a cohesive look and feel across all platforms.
Be consistent. When posting social media images, it's important to be consistent with the messaging and the style of the images. This helps create a recognizable brand and makes it easier for people to identify your church on social media.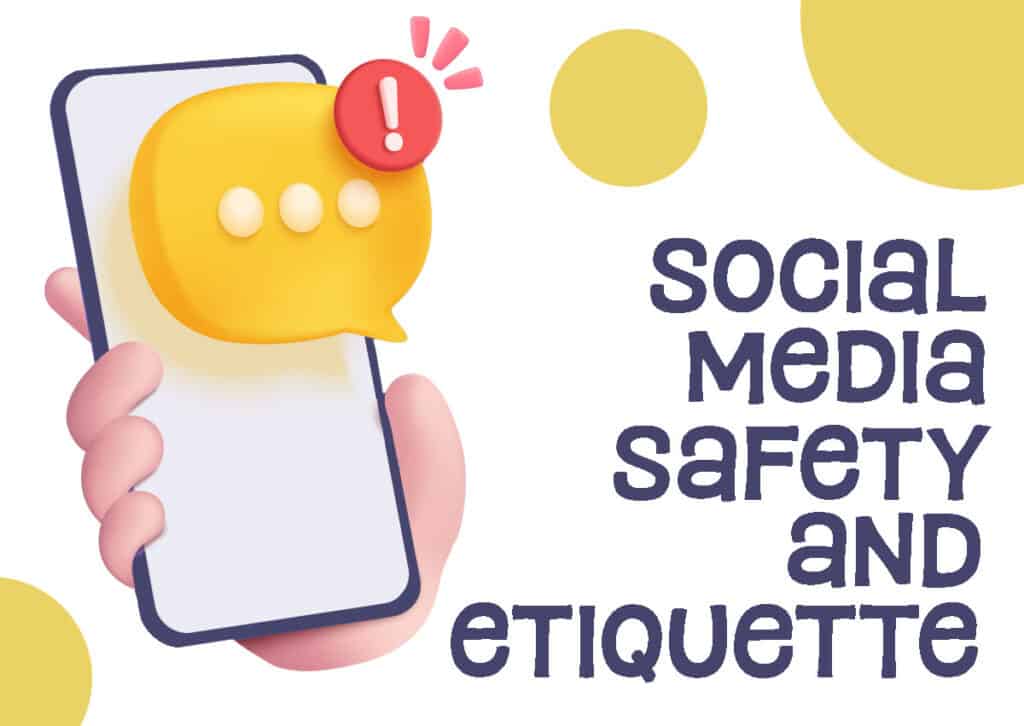 Social Media Safety and Etiquette
As you begin to create and share news about your church events on your social media account, don't forget there are a few basic guidelines to consider that also ensure the safety of your church and its members:
Ask permission before posting photos. We love to share photos of happy and engaged congregants, but it's always best to ask permission first, especially with pictures of children. For larger events such as VBS, have parents sign a release if you wish to post photos.
Be careful with tags and full names. Be cautious tagging or attaching names to the faces you post. Tagging too many people may also flag your post as spam and lead to automatic removal. 
Monitor activity on your accounts. Unfortunately, your church may be a target of hackers who post inappropriate material. Monitor sites so you can immediately block offenders and remove unwanted content or comments.
Respect other people's rights and properties. Be sure to give credit due if the artwork or thought is not yours. Avoid plagiarizing other people's work or using copyrighted/trademarked phrases or graphics. (Don't worry: If you have a paid ChurchArt.com account, you do NOT need to give credit when using our images on your church's social media.)
The power of social media for your church can strengthen connections from the church members to new followers. By creating engaging social media images and using a consistent strategy across all platforms, churches can build a strong social media presence and share their message with the world. So, whether you're just getting started with social media or looking to improve your church's social media strategy, remember to keep it simple, be consistent, safe and have fun!
ChurchArt Team
We love art, are passionate about helping churches create professional-looking communications and are a fun bunch of folks. With an in-tune creative director and a rock-solid team of artists, we will provide the art you'll want to use, plus templates, puzzles and extras that make your job easier.