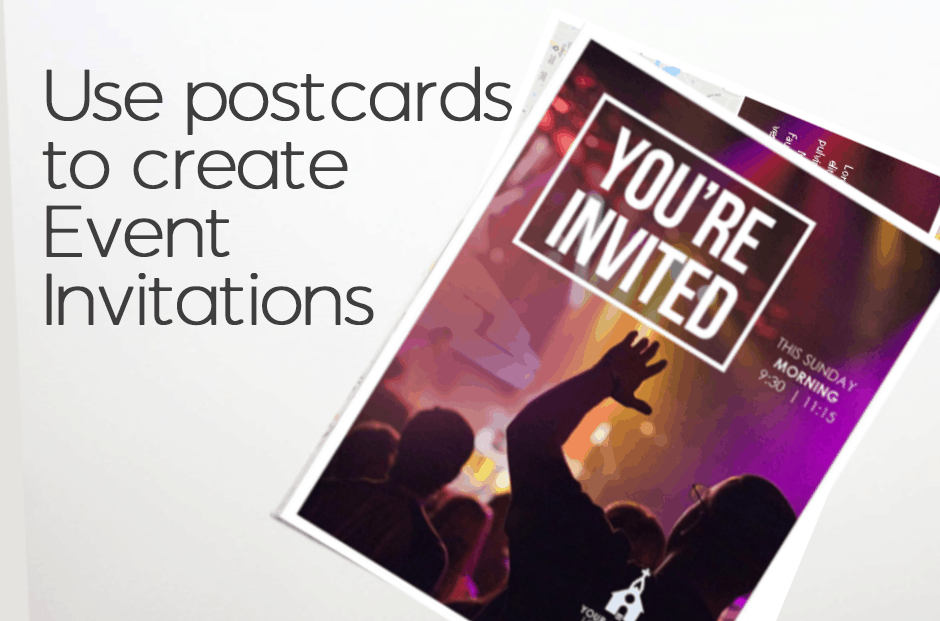 Use Postcards To Create Event Invitation
A well-attended event is a successful event. And, a key to good attendance is communication! Of course, you can always extend invitations by email, calls, or texts to get the word out, but having an invitation that shows up in one's mail that serves as a physical reminder of the event is another excellent option.
Create a mailed invitation using postcards.
Postcards are a personalized, economical way to communicate and invite people to church events. Even if you don't mail the postcards, it's easy for members to hand them out to friends, neighbors, and co-workers. Once your invitees have the postcard, it becomes a physical reminder of the event – as a perfect reminder to place on their refrigerator or in their calendar.
On the front of the postcard, simply place a clipart image and include a brief message: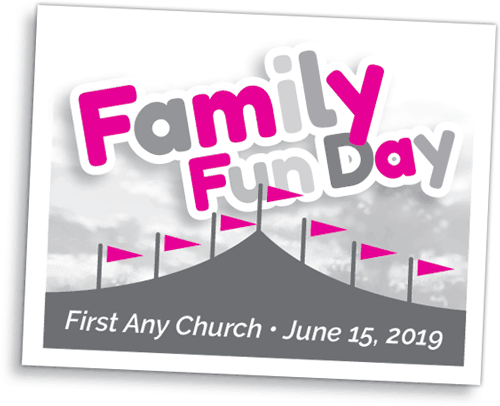 On the back of the postcard, leave space for mailing information and additional details about the event. Don't forget to include RSVP information if that is important: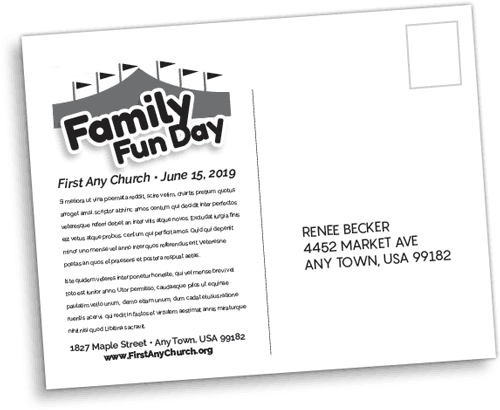 You can print your postcard designs 4-up on a single page, 8½" x 11″ perforated glossy, or matte postcard sheets. Or use cardstock and trim each postcard with a paper cutter. Many office supply companies provide postcard templates on perforated, cardstock paper. It's that simple!
Don't forget.
You also can download predesigned, church-specific templates by searching for Postcards in our online library. These templates allow you to add your own logo and update colors, fonts, artwork, or photos. They are easy to edit and they provide a coordinated and unified look for your church event.
When sending out a postcard, consider creating a matching flyer as well! ChurchArt.com provides you with several flyer templates to further advertise your event. Flyer templates allow you to choose your design, add your own logo, type and import your information, and then print to get a professionally designed flyer in minutes — plus, many match our postcard templates, so everything can have a coordinated look.
Not a member yet? Start your free trial today!
ChurchArt Team
We love art, are passionate about helping churches create professional-looking communications and are a fun bunch of folks. With an in-tune creative director and a rock-solid team of artists, we will provide the art you'll want to use, plus templates, puzzles and extras that make your job easier.