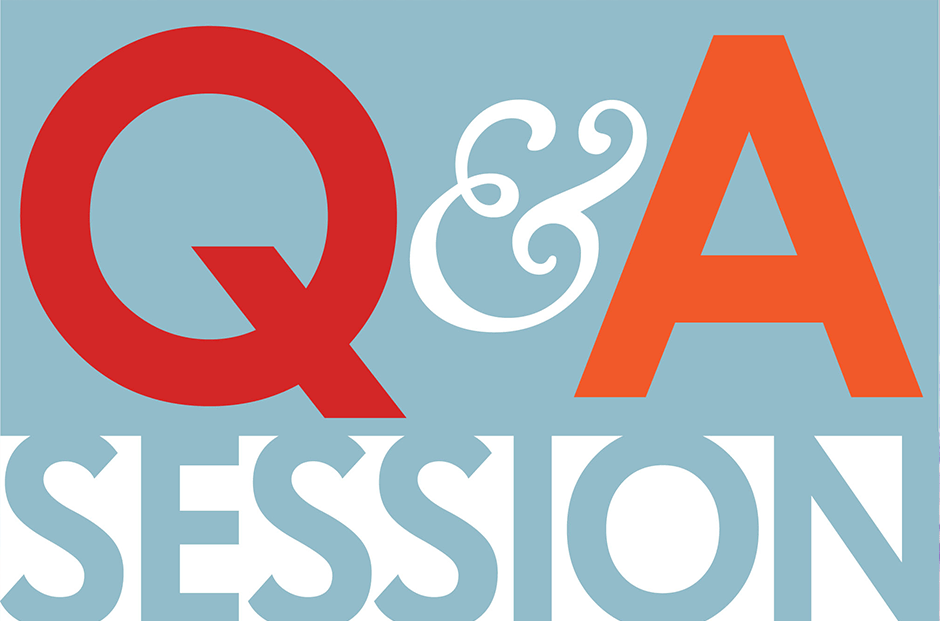 Question: Do you have suggestions or samples for printing and framing my church's mission and vision statements?

Answer: Displaying these statements is a great idea! We've created two templates — formal-looking and contemporary — for that purpose.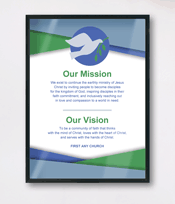 Choose the style that best fits your congregation. Then display the framed statements in the church office, fellowship hall or in high-traffic areas (such as by the restrooms or drinking fountains).
Free Template Downloads: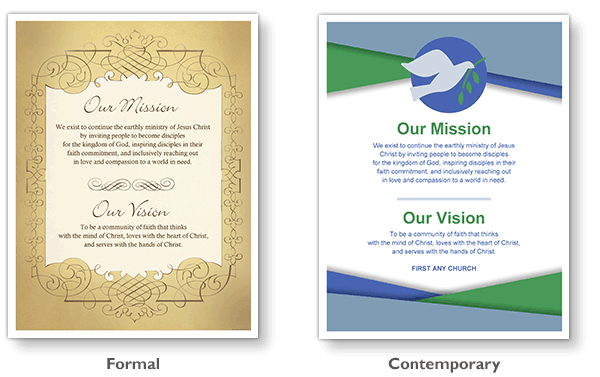 All the church-specific art you need in one place. Unlimited downloads, royalty-free.
Try it Free for 14 Days!