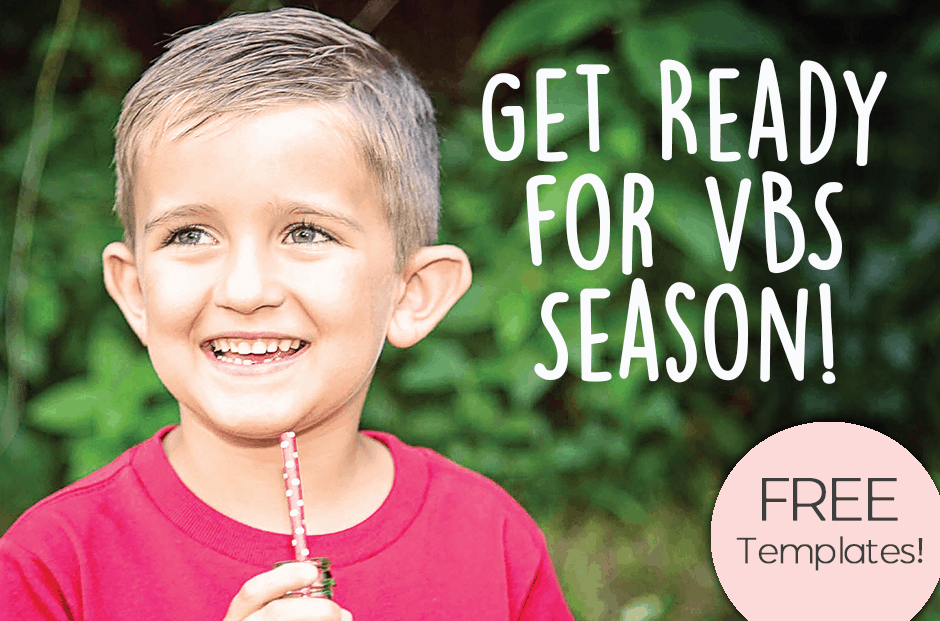 Get Ready for VBS Season with these Free Form Template Download
For many of us, VBS planning is well underway.
As you prepare for your Vacation Bible School (VBS), one thing you'll need is a way to recruit volunteers and register children. Below are some easy to edit VBS forms, free to download!
Volunteer Form Template
SignUp Genius is an amazing online tool to schedule church volunteers online. Plus, its FREE option is usually all you need to get started — be sure to check it out!
However, some of our best volunteers are quick to say they "don't do technology well." So it's always helpful to have an actual sign-up sheet you can hand out to members.
One way to recruit volunteers is to let them choose the area(s) where they feel most comfortable. This simple template can be filled out in 2 minutes or less!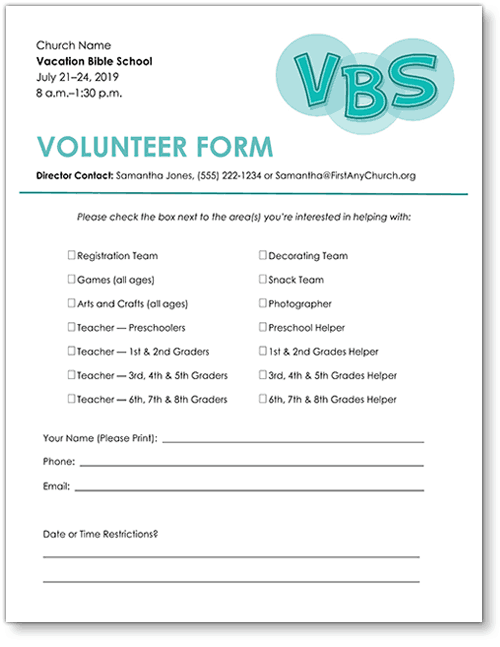 Download PDF of Template
Download Publisher Template
Download Word Template
You can easily change the clip-art image, colors, information and volunteer areas to fit your specific VBS needs this summer.
Plus, you can tear off the top portion and hand it back to the volunteer as a physical reminder of the dates and your contact information.
Print out the forms and include them in your church newsletter or send a PDF version to members via email so they can print it themselves. Placing the PDF on your church website is another option.
Student Registration Form Template
This form is for parents to fill out — one form per child. You'll need to put a LOT more information on this form, so it may be a challenge to make everything fit. If necessary, continue the form on the back.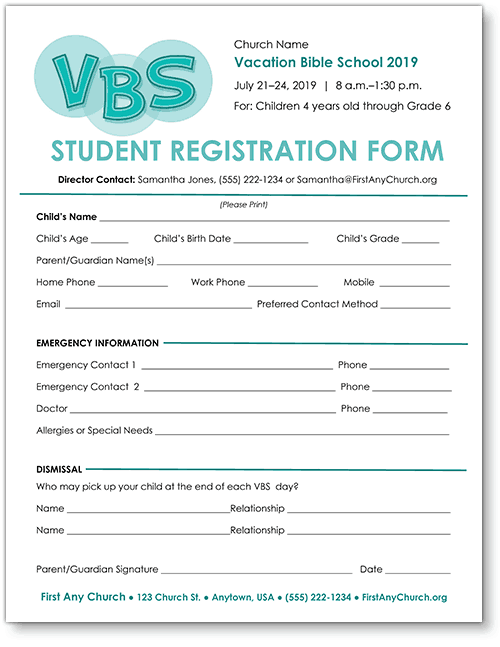 Download PDF of Template
Download Publisher Template
Download Word Template
Important information to consider including on the Student Form:
Emergency contact information
Photo release permission
Dismissal details
Allergies or other health alerts (especially if you're providing snacks or a free meal)
Costs (if any)
Any information that helps your church follow up after VBS
Wishing you blessings on your ministry this summer!
ChurchArt Team
We love art, are passionate about helping churches create professional-looking communications and are a fun bunch of folks. With an in-tune creative director and a rock-solid team of artists, we will provide the art you'll want to use, plus templates, puzzles and extras that make your job easier.