For many of us, VBS planning is well underway.
SignUp Genius is an amazing online tool to schedule church volunteers online. Plus, its FREE option is usually all you need to get started — be sure to check it out!
However, some of our best volunteers are quick to say they "don't do technology well." So it's always helpful to have an actual sign-up sheet you can hand out to members.
Volunteer Form Template
One way to recruit volunteers is to let them choose the area(s) where they feel most comfortable. This simple template can be filled out in 2 minutes or less!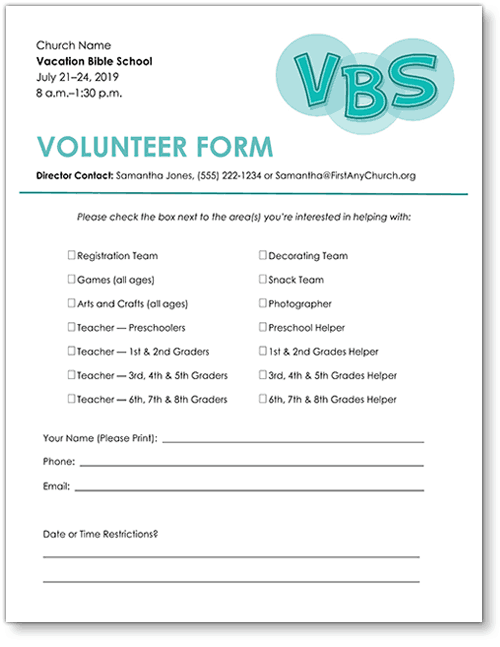 Download PDF of Template
Download Publisher Template
Download Word Template
You can easily change the clip-art image, colors, information and volunteer areas to fit your specific VBS needs this summer.
Plus, you can tear off the top portion and hand it back to the volunteer as a physical reminder of the dates and your contact information.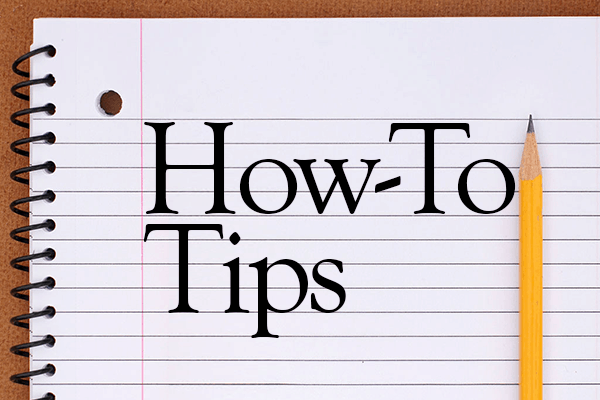 All the church-specific art you need in one place. Unlimited downloads, royalty-free.
Try it Free for 14 Days!