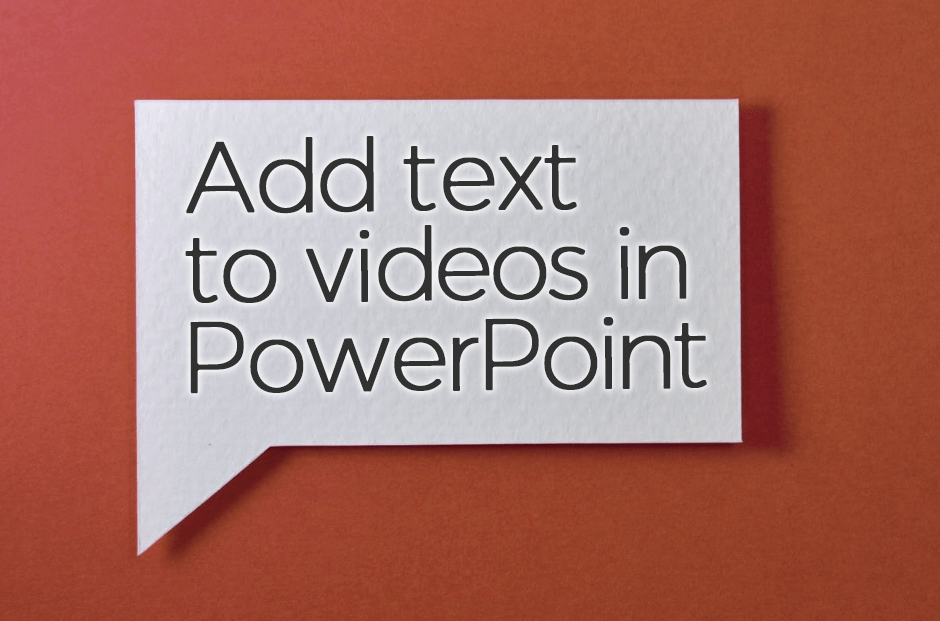 Add text to videos in PowerPoint
In a past post we explained how to add text to blank motion videos using video-editing software. You can easily add text to videos that are in a PowerPoint presentation. Here's how:
First, insert a video.
From a blank slide, under Insert choose Video.
Then under Insert choose Text Box and type the words.
Format the font and colors as desired.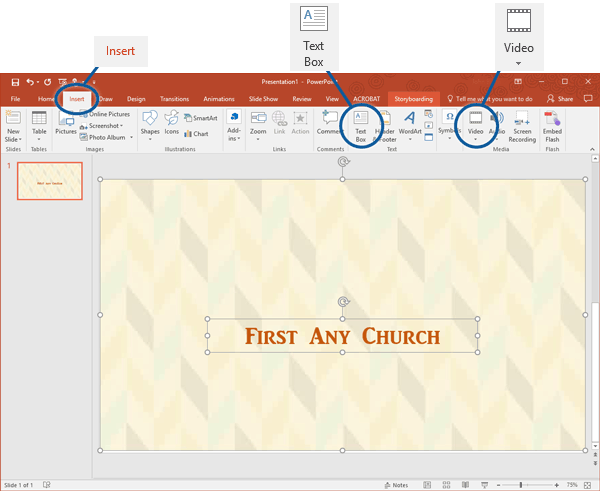 If you want the text to show up or fade away at certain points during the video, you can add Animations for timing. These features are under Animations in the toolbar along the top.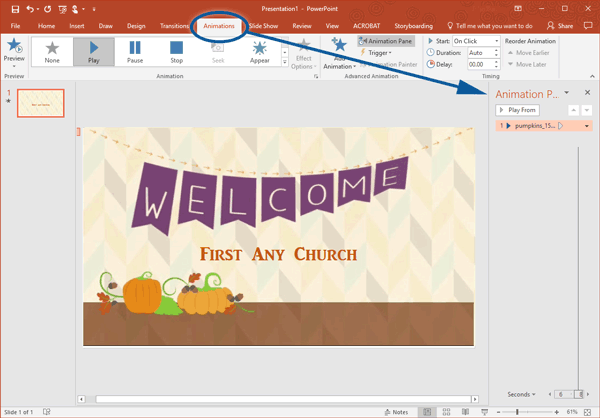 Here are detailed notes about adding Animations to elements in a PowerPoint slideshow:
https://support.office.com/en-us/article/Synchronize-the-appearance-of-overlay-text-in-your-video-132cafba-e343-4826-b54d-a5191bc031a3
NOTE: Most ChurchArt Pro videos are 30 seconds long and can be run on a loop.
ChurchArt Team
We love art, are passionate about helping churches create professional-looking communications and are a fun bunch of folks. With an in-tune creative director and a rock-solid team of artists, we will provide the art you'll want to use, plus templates, puzzles and extras that make your job easier.