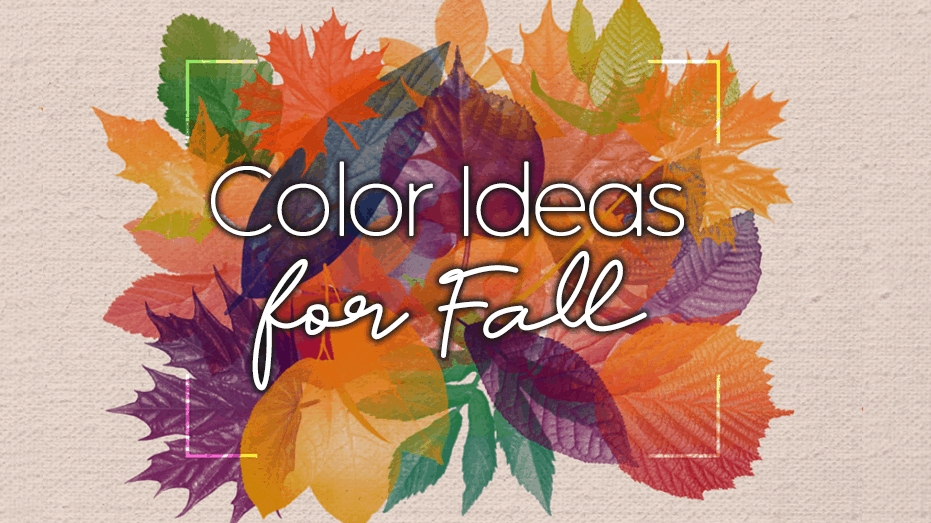 Spruce Up Your Color Palette for Fall
With fall in full swing, you may be looking to spruce up the color palette for your Thanksgiving worship service publications or your church newsletter template for November.
Here are some gorgeous colors to incorporate into your church publications this fall.
Bright and Fun Fall Colors for Your Church Publications
For fall, it's best to go with warm, rich, earth tones. Autumn leaves do all the hard work for us with its wide array of beautiful colors!
This year, Pantone has selected some fun playoffs of some of the traditional fall colors.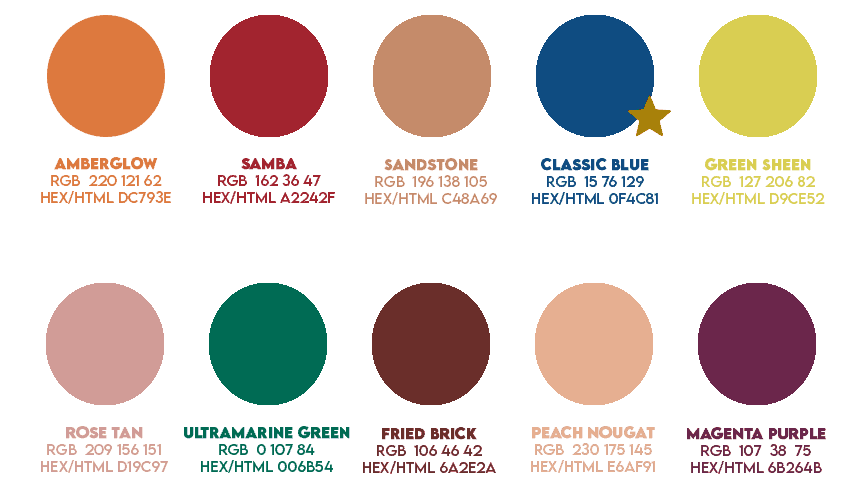 Their Fall 2020 / Winter 2021 trends report Amberglow, Samba, Sandstone, Green Sheet, Rose Tan, Ultramarine Green, Fried Brick, Peach Nougat, and Magenta Purple as their topic colors.
Pantone has named Classic Blue the 2020 Color of the Year!
Classic and Muted Fall Colors
These colors work well all year round but are great core colors to pair with bright or vibrant colors.

These classic colors include Military Olive, Blue Depths, Almond Joy, and Sleet.
2-Color Combinations
Using all colors together may be a bit overwhelming. It's nice to choose two of your favorite colors and pair them together. Below are some of our favorite color pairings.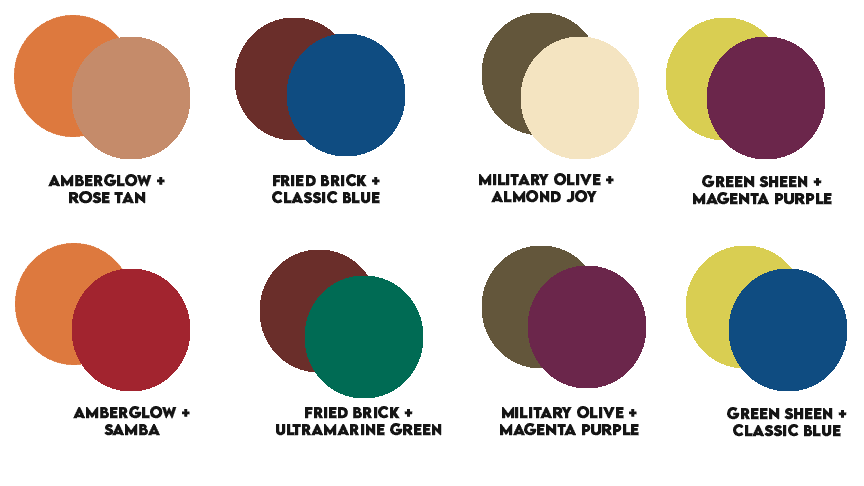 Looking for more color inspiration? Check out the Pantone's Fall & Winter Trends that come out each year for the latest color pallet inspiration!
ChurchArt Team
We love art, are passionate about helping churches create professional-looking communications and are a fun bunch of folks. With an in-tune creative director and a rock-solid team of artists, we will provide the art you'll want to use, plus templates, puzzles and extras that make your job easier.