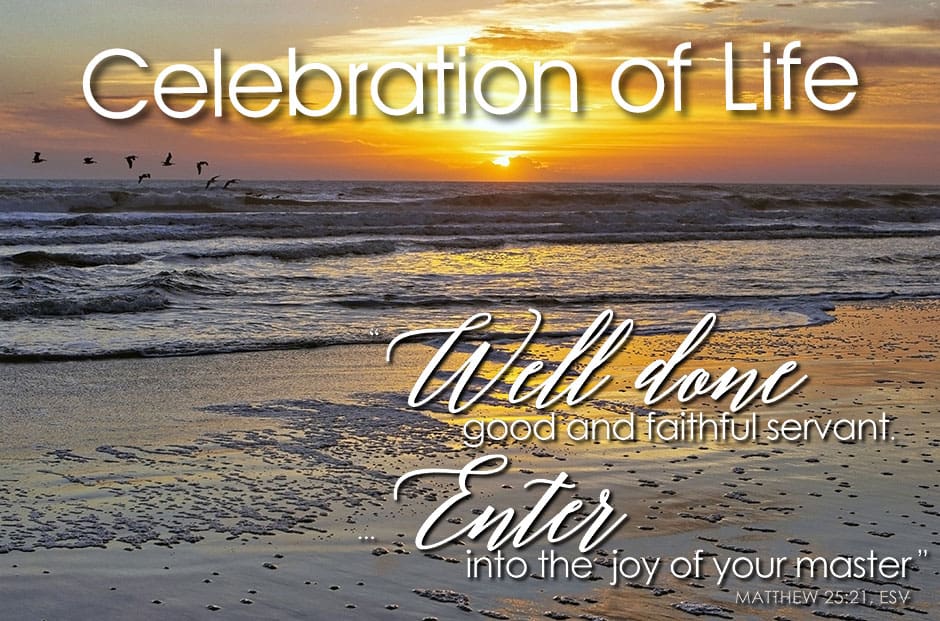 Sharing a Celebration of Life in Your Church Newsletter
Because congregations are essentially a family, church is an ideal place to observe people's milestones and major life events. Personalized newsletter announcements accompanied by artwork and photos are a great way to honor a church member and to inform readers.
Often the church newsletter has the privilege of sharing joyful occasions. Examples include births, baptisms, graduations, anniversaries and weddings. But it's just as important to announce sorrowful events such as deaths. That way, church members can offer support, assistance and prayer for loved ones. Plus, the grieving church community can unite to attend a funeral, burial or memorial service.
9 Tips for Creating Celebration of Life Announcements
A respectful, informative writeup about someone who has died honors the person's life and legacy. Plus, it expresses sympathy and shows respect to bereaved family members and friends.
A celebration of life announcement also informs church members about opportunities to participate in remembrance services and to donate memorial gifts as a tribute.
Follow these 9 tips to craft a celebration of life notice for your church newsletter:
Avoid generic lists and boilerplate announcements.
Don't merely list the names of church members who have died. That diminishes the importance of their life — and their importance to the church community. Also, avoid simply reprinting an obituary from a newspaper or funeral home. Certainly, you can include those basic details, but be sure to build from them. Have a plan in place ahead of time to create a personalized celebration of life announcements.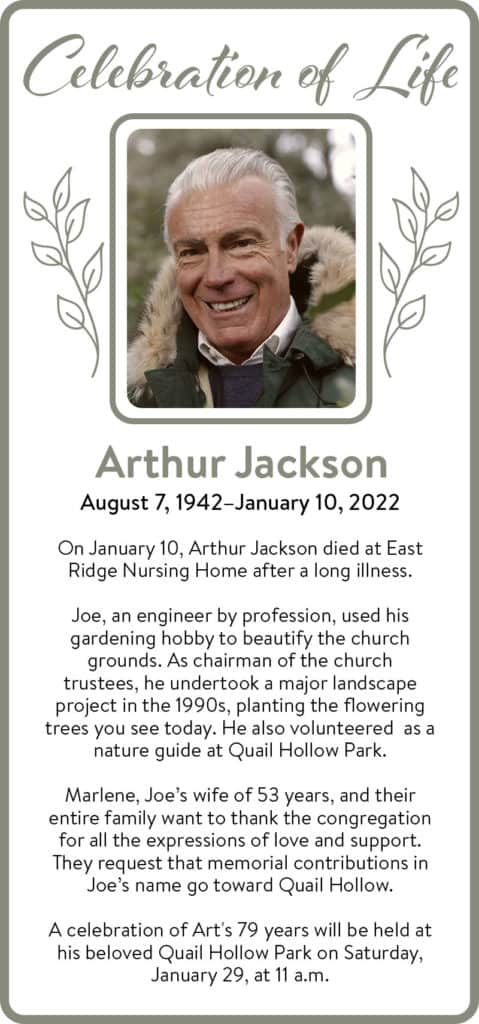 Create a "mini-portrait" of the church member who died.
Include extra touches such as the person's interests, hobbies and roles in the church family and community. Stories and quotes from survivors and loved ones add a special touch to any celebration of life notice. Another topic to write about is the person's faith story and lasting spiritual legacy.

Inform readers about upcoming events to celebrate the person's life.
If the church newsletter (or e-newsletter) will arrive before a funeral service or celebration of life event, include all the relevant details. Attendees will need to know the date, time and location. Also note whether a traditional funeral or worship service is planned, or if additional opportunities are in the works. For example, mourners will have the option of giving a brief eulogy, receiving holy communion during worship, or attending a post-funeral luncheon and reception. Also mention suggestions for donations or memorial gifts in the person's name.
Include Scripture verses and words of spiritual comfort.
For church newsletter content, it's appropriate to write about someone's faith in Jesus Christ and his or her hope of eternal life. Not only does that ease the grief of family members and friends, but it also provides a Christian witness to others who might read the celebration of life notice. Keep in mind that writing can be a powerful form of Christian ministry!
Use caution and care with sensitive topics.
If you have permission from relatives, it is okay to include someone's cause of death. Just be aware that extra sensitivity may be required for certain circumstances. For example, the death may have been unexpected or sudden, or the person may have taken his or her own life. In those cases, defer to the family's preference and respect their wishes and privacy. Simply noting that the person "died suddenly" may be sufficient for that type of celebration of life announcement.
Personalize the language in each celebration of life notice.
Instead of using wooden, impersonal terms such as "the deceased," mention the person's name frequently. Note, however, that you don't need to avoid the words "death" and "died" in a newsletter piece. Death is a fact of life, and people of faith have no reason to fear it or to remain in despair. (As St. Paul says in Philippians 1:21, "To live is Christ, and to die is gain.")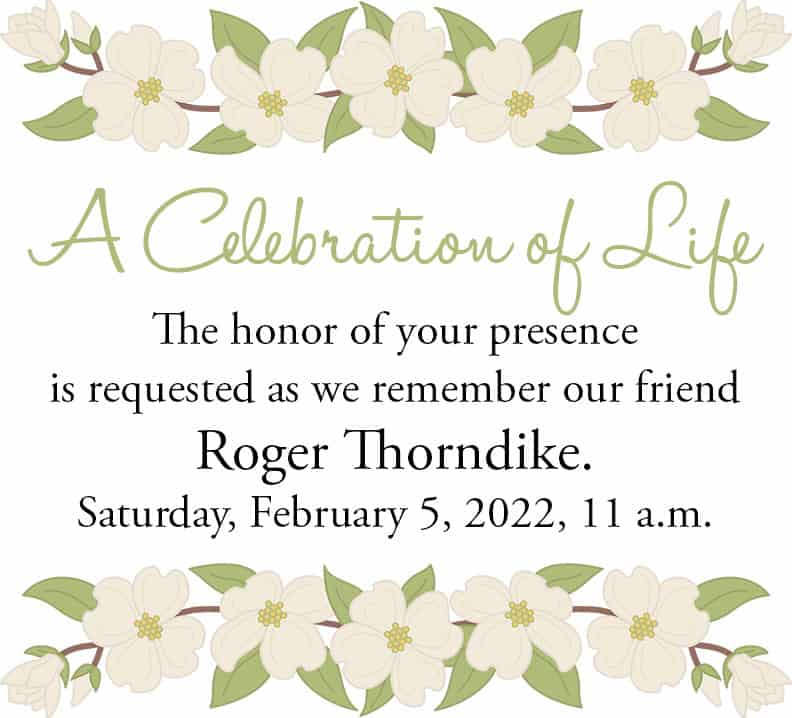 Add visual interest with clipart, text treatments and photos.
To locate artwork that's ideal to include with celebration of life announcements (as well as sympathy cards and Christian funeral bulletins), search the ChurchArt.com website. Check out topics such as Death, Funerals, Grief, Memorials, Prayer, Support and Sympathy. If you have a specific Bible verse or passage in mind, use the Scripture search feature to see what's available for it. Remember: You can change the caption, as desired, on most of the images. That way, you can adjust the Bible version wording, personalize an image or bulletin cover with someone's name, and much more.
Maintain a file of celebration of life announcements.
Keep a folder handy with previous life celebration blurbs you've run in the church newsletter. That resource will help you avoid repetitive wording and designs. Plus, reviewing past material from time to time may spark new ideas for future notices.
Celebrate "all the saints" yearly in a special church newsletter feature.
Every year around All Saints' Day (November 1), you might want to create a dedicated page for all the church members and loved ones who have died during the past year. Title the layout "In Memory," for example, and show a photo collage along with a Scripture verse or two. Some churches also display a slide presentation during worship service on All Saints' Day.

Pro Tip: Remember to adjust your church photo directory yearly, noting members who have died. A variety of tribute options are available, including adding a date of death next to a photo, showcasing a special "In Memoriam" roster or page, and creating an "All Saints" group for an online directory.
Celebration of Life Samples You Can Adapt
If you need church newsletter ideas for celebrating congregants who have died, check out the four samples below. We've created a variety of announcements that describe ways to honor and celebrate the lives of church members.
---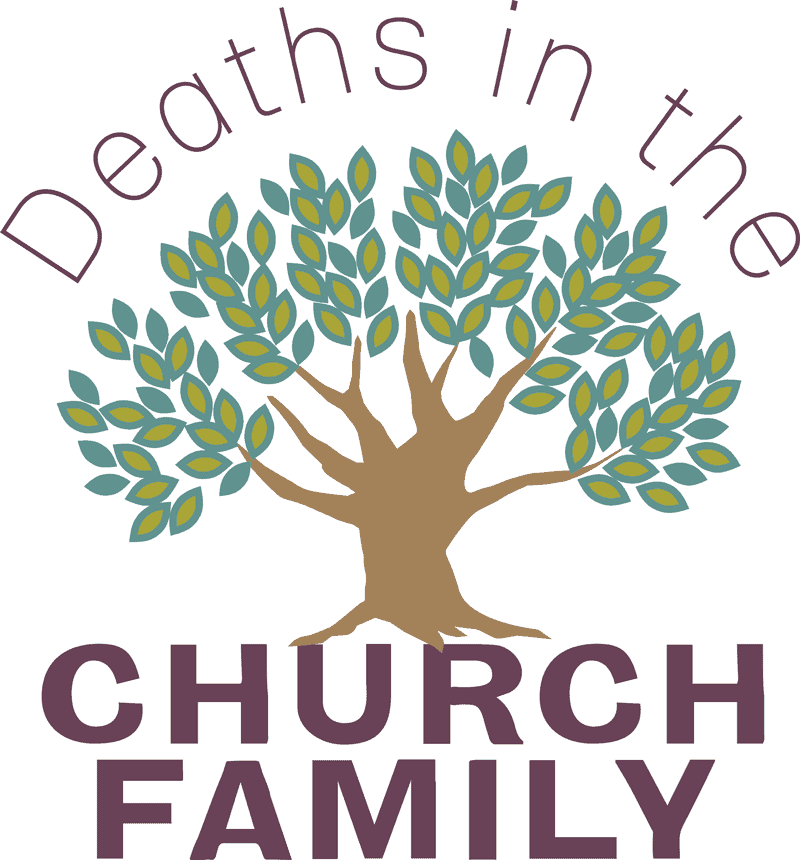 When Theresa Fleming died on January 30, First Church lost a dear member and friend. Theresa, who had recently celebrated her 94th birthday, joined our congregation back in 1952. She helped launch our Sunday school ministry, which now reaches more than 60 children every week. For more than two decades, Theresa also supervised the Altar Guild and communion cleanup teams. And well into her 90s, she knitted dozens of scarves for the annual First Church homeless outreach.
Theresa's husband Joe preceded her in death two years ago. Survivors include the couple's two children, five grandchildren, and one great-grandchild. The family invites church members to Theresa's celebration of life ceremony on February 12. After the 11 a.m. funeral service, please join us in the church basement for lunch and a time of Christian fellowship.
---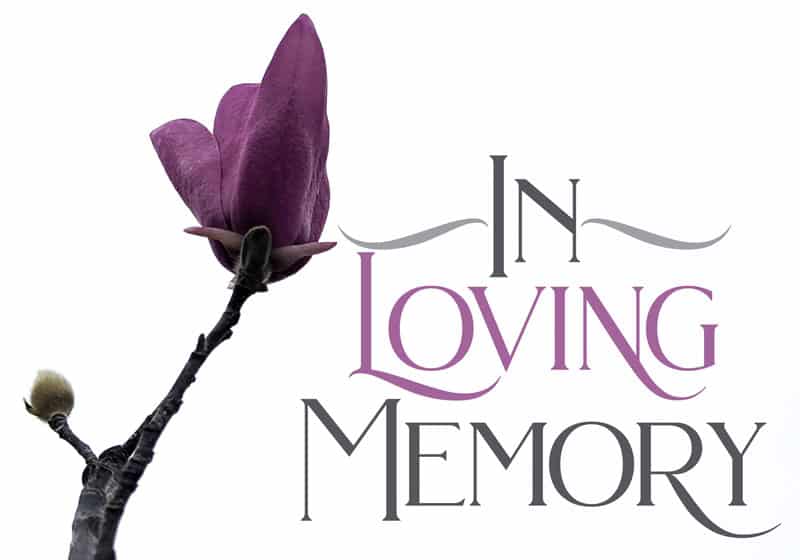 Our church family mourns with the loved ones of Lance Gomez, 24, who died last month following an accident. Lance, who came to faith while attending the First Church youth ministry as a teenager, was a reliable, sunny presence every Sunday morning. He often contributed to worship and praise services by playing trumpet solos, especially during holidays and concerts.
Lance always seemed to be smiling and shining the light of Christ. We will miss his cheerful spirit, and the young adult ministry he led will miss him as a mentor. During this time of grief, we remember the sure hope we have as Christians: "Be faithful until death, and I will give you the crown of life" (Revelation 2:10, NRSV). Please lift up the Gomez family in prayer as they grieve. If you would like to help with the extensive medical expenses they incurred after Lance's accident, please drop off your gifts at the church office.
---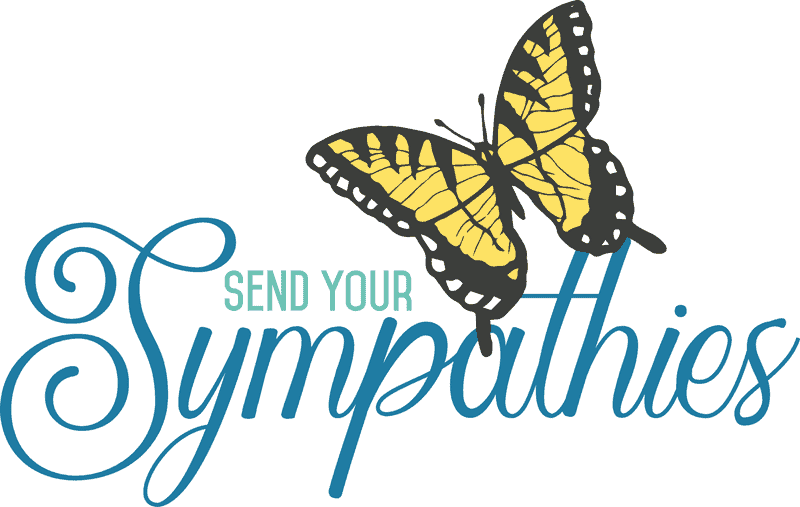 First Church extends love and heartfelt sympathy to the Jones family following the death of baby Jenna. During her short time on this earth, little Jenna had a profound impact on many people. Her parents, Mike and Deena also used their weeks in the NICU to share their Christian faith with medical personnel. They describe how powerful it was to pray with other families of premature and sick infants.
The Jones family held a private celebration of life service and burial for Jenna. But they express "overwhelming gratitude" for all the kind deeds and words they've received from the First Church family during this time. If you'd like to send a sympathy card or provide a meal for the Jones family, please see the link at the church website for details.
---
Join us as we celebrate the life and faith of our longtime church leader, Pastor Lee Smith. For almost 35 years, he was the full-time shepherd of First Any Church, leading our congregation through a time of rapid growth and change. Throughout his years of service, Pastor Smith emphasized the importance of praise and worship, focused on neighborhood evangelism, and encouraged people of all ages to volunteer and serve. We'll especially remember his final sermon, on Pentecost, as he spoke of the role of the Holy Spirit in every Christian's faith walk.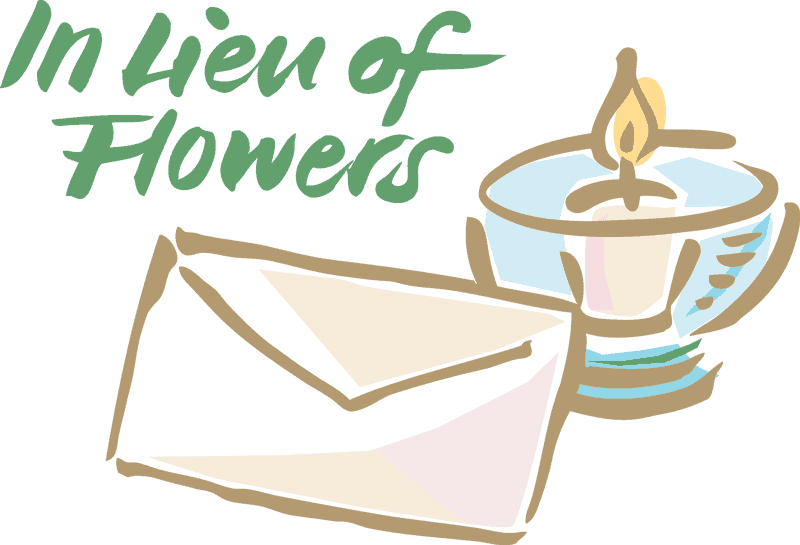 Because many of Pastor Smith's friends are unable to attend his out-of-town memorial service, the funeral director has arranged a livestream option. In addition, the First Church memorial committee has established a fund in Smith's name. Monetary gifts will go toward renovations of the education wing. His family asks that instead of flowers, donations be made to this remembrance gift. They also express thanks to everyone who made Lee's long ministry career so meaningful. "I am the resurrection and the life. Whoever believes in me, though he die, yet shall he live" (John 11:25, ESV).
---
Download this FREE Celebration of Life program template.
You can download this new template from ChurchArt Pro for free today! It's available in Word (.docx) and Publisher (.pub) formats. After adding your own unique information, print the design on both sides of 8.5" x 11" paper, and then fold in half. For more visual interest print on textured paper.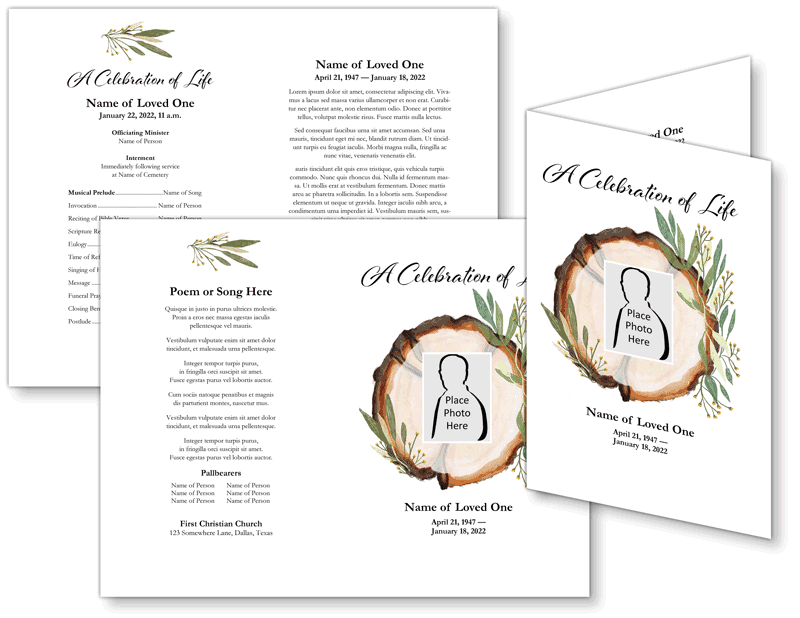 Download Celebration of Life in Word (.docx) format.
Download Celebration of Life in Publisher (.pub) format.
Be sure to check out the variety of Template topics on ChurchArt Pro for more easy-to-use templates for bulletins, newsletters, postcards and more! Simply type templates in the SEARCH window to get the complete list of available subjects.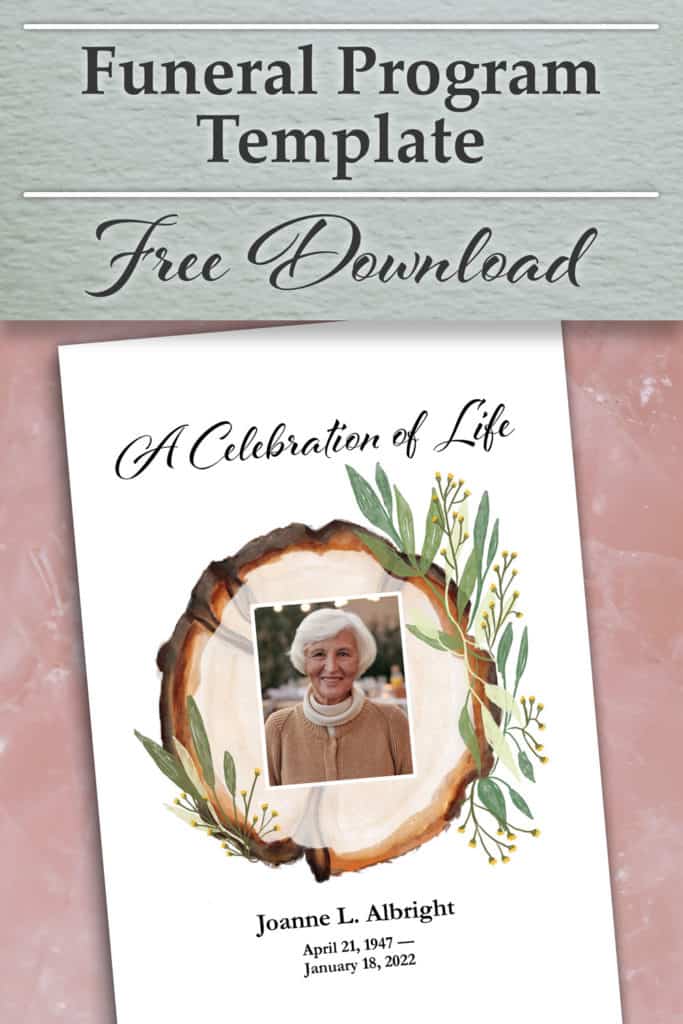 Newsletter Newsletter Team
For over 40 years we've been the church newsletter experts. Our goal is to help you communicate to your members and look professional doing it. From editors to artists to writers and support staff, we're here to support you each week and month of your busy schedules.