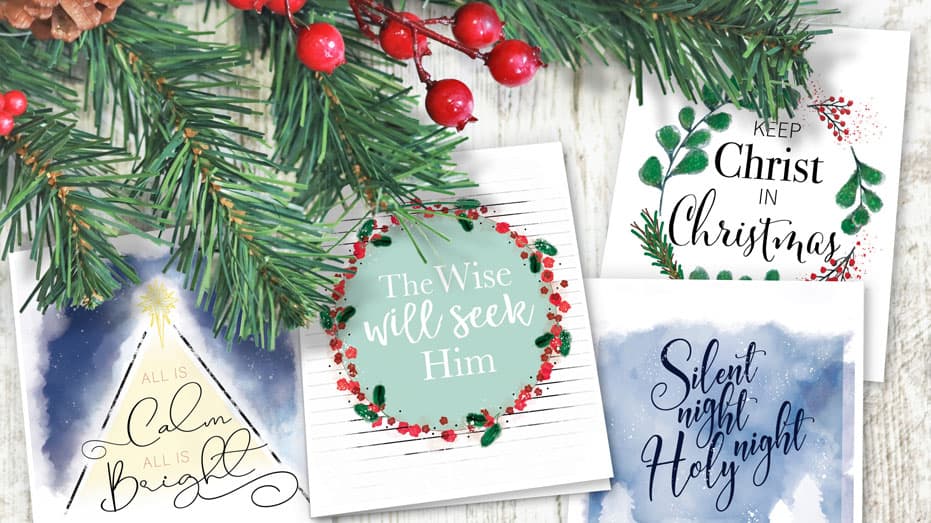 FREE Cards to Share Christmas Joy
With apologies to a certain famous reindeer, Christmas 2020 certainly will "go down in history."
The pandemic might be taking a toll on some beloved seasonal events and traditions, but one is sure to be more meaningful and appreciated than ever this year: sending Christmas cards to celebrate the good news of Jesus' birth.
Because of public-health orders, your congregation and community may have more "homebound" people than ever before. Unable to attend in-person worship services or see family and friends, they're longing for connections and eager for reminders that they're being remembered.
5 Ideas to use Christmas Cards to spread Joy.
To help your church and its ministries reach out with Bible-based greetings, we've created a set of six free Christmas Cards for easy use. Each card contains a seasonal phrase accompanied by vibrant watercolor artwork. Simply download the cards, print them on cardstock, and personalize each with a brief handwritten message.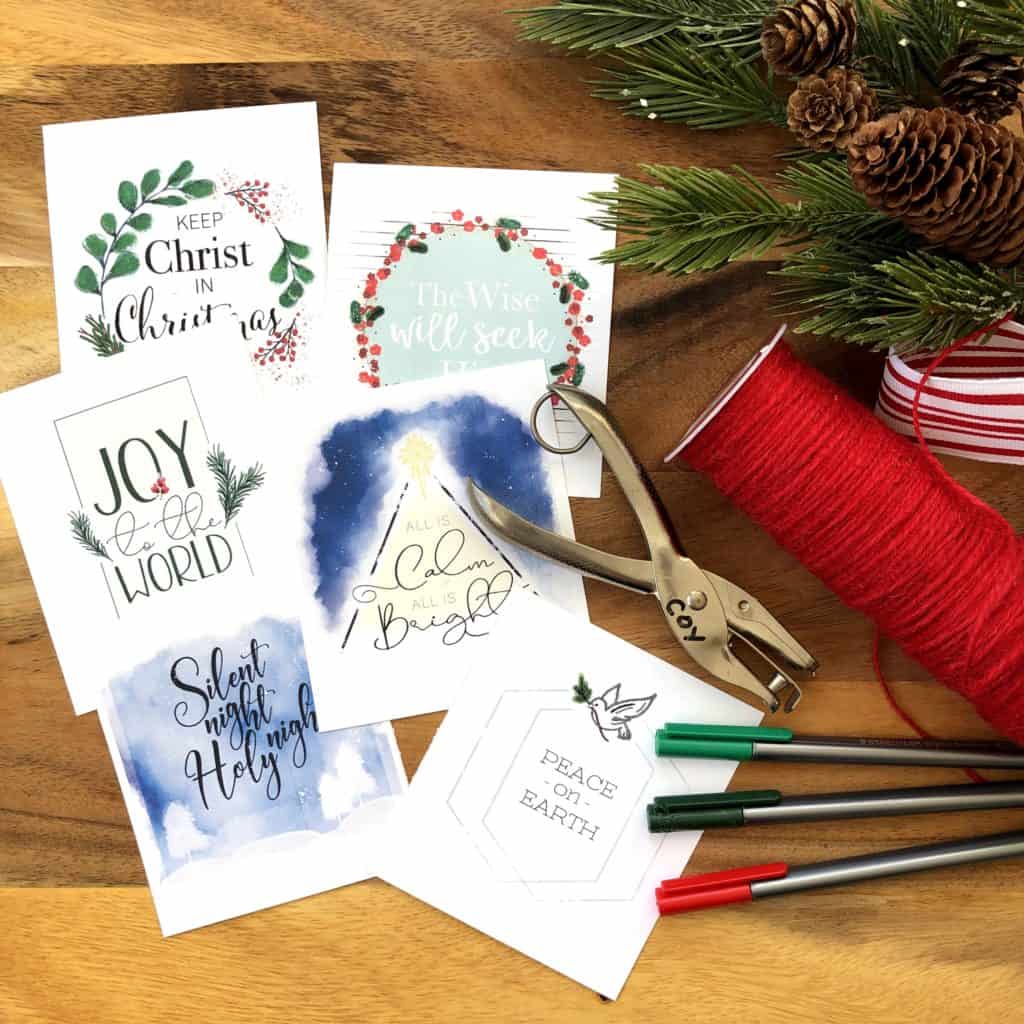 Dropping Christmas Cards in the mail is a quick, effective way to let people know they're in your thoughts during the holidays. And if a few volunteer "elves" from your congregation are available to conduct creative outreach, you can incorporate the cards into small gifts that add extra day-brightening joy. Start with these ideas, which may spark more to try!
1. Make a yummy delivery.
Baking has been BIG in 2020, so recruit eager cookie-makers to whip up batches of seasonal treats.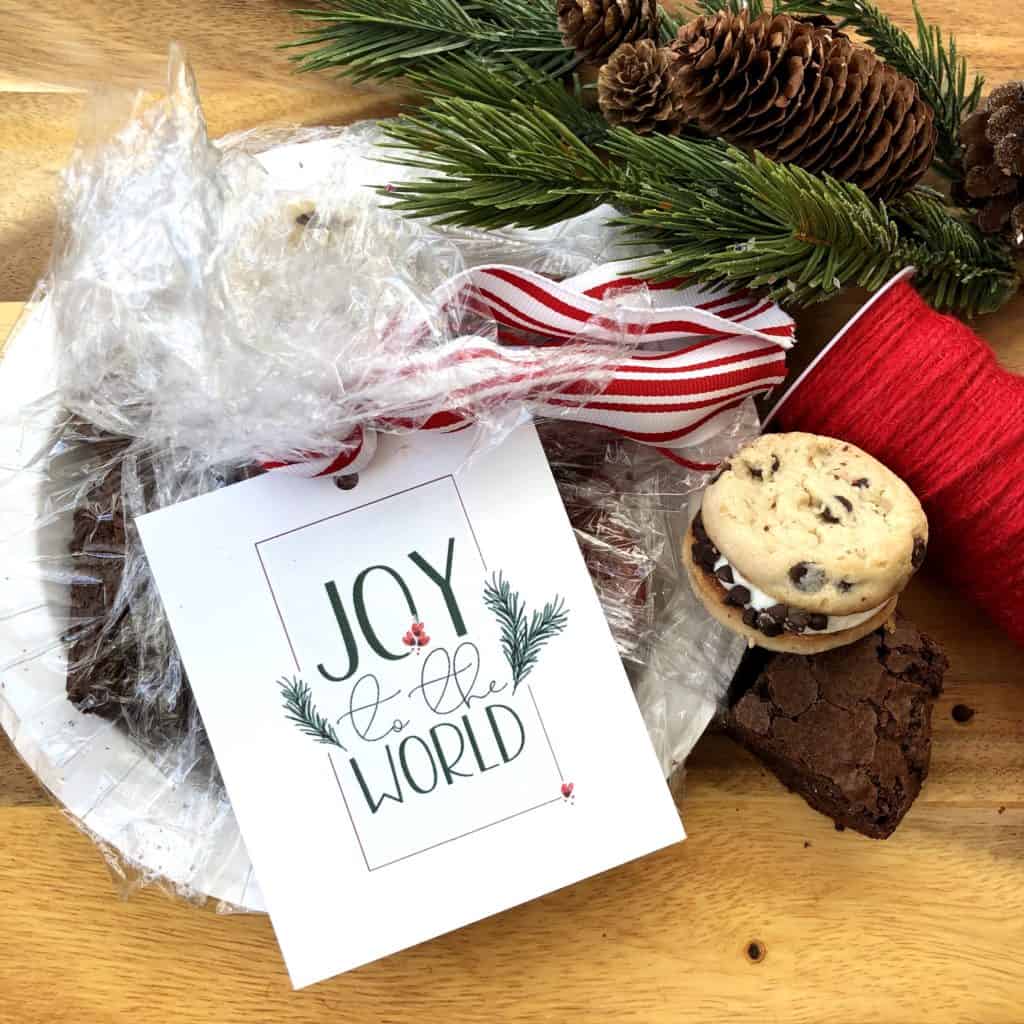 Cover plates of goodies with colorful plastic wrap, and then tie or tape a Christmas Card on top. Leave plates outside people's doors to surprise them, or call to inquire about the best delivery time and method.
2. Stuff a stocking.
Let people know they're on your "nice list" by surprising them with non-coal treats.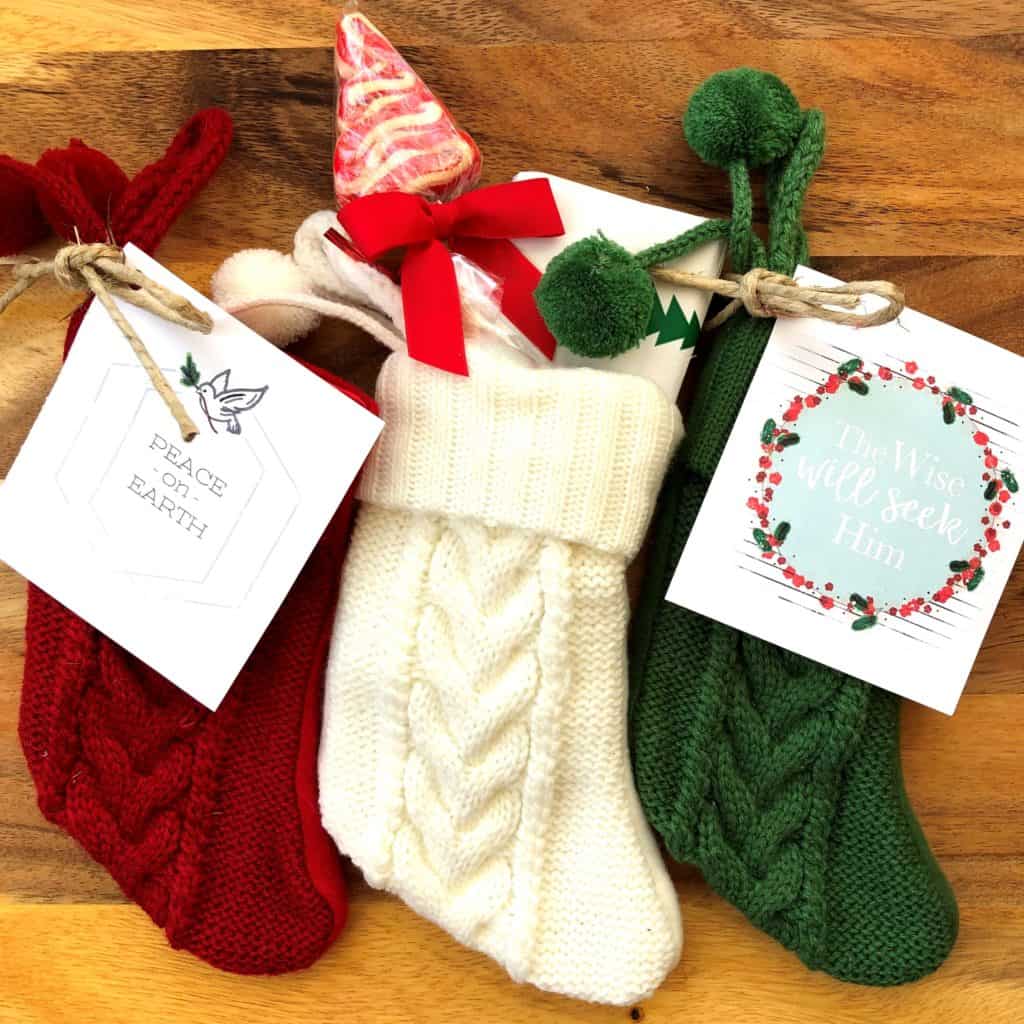 Fill red felt stockings (or brown paper bags) with non-perishable snacks, Christmas candy, and little bottles of seasonally scented hand sanitizer. Either place a Christmas Card inside or tie one to the stocking or bag with ribbon threaded through a punched hole.
3. Proclaim the sounds of the season.
Although large groups of carolers can't assemble this December, a few socially distanced individuals or a musically inclined family might be eager to sing Christmas favorites while delivering cards and treats.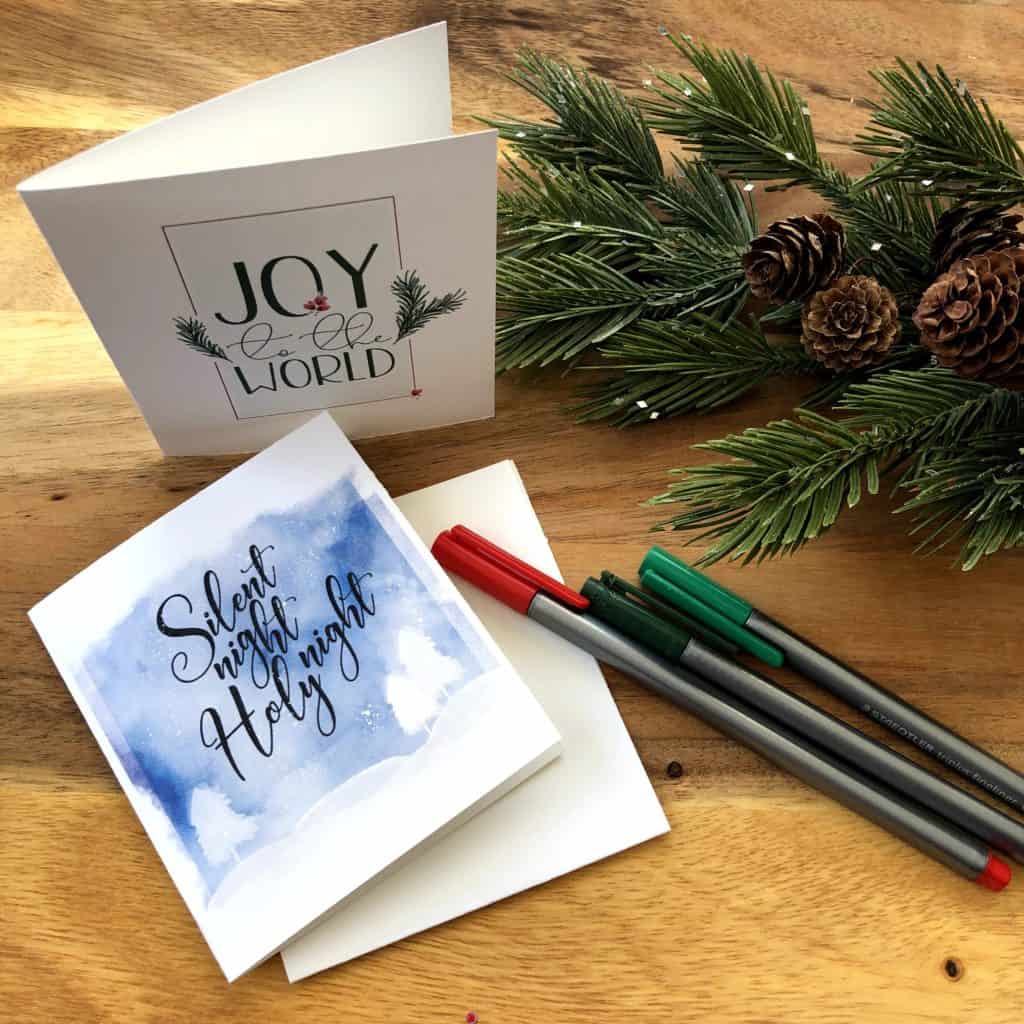 Check with a local nursing home or care facility to see if a soloist or small ensemble can stand outside a lobby or residents' windows to sing carols. Then leave a stack of pre-signed Christmas Cards for staff members to distribute.
4. Keep kids engaged.
With traditional Sunday school—and children's Christmas programs—on hold, it's more important than ever to reach out and remind kids of God's love and the true meaning of Christmas.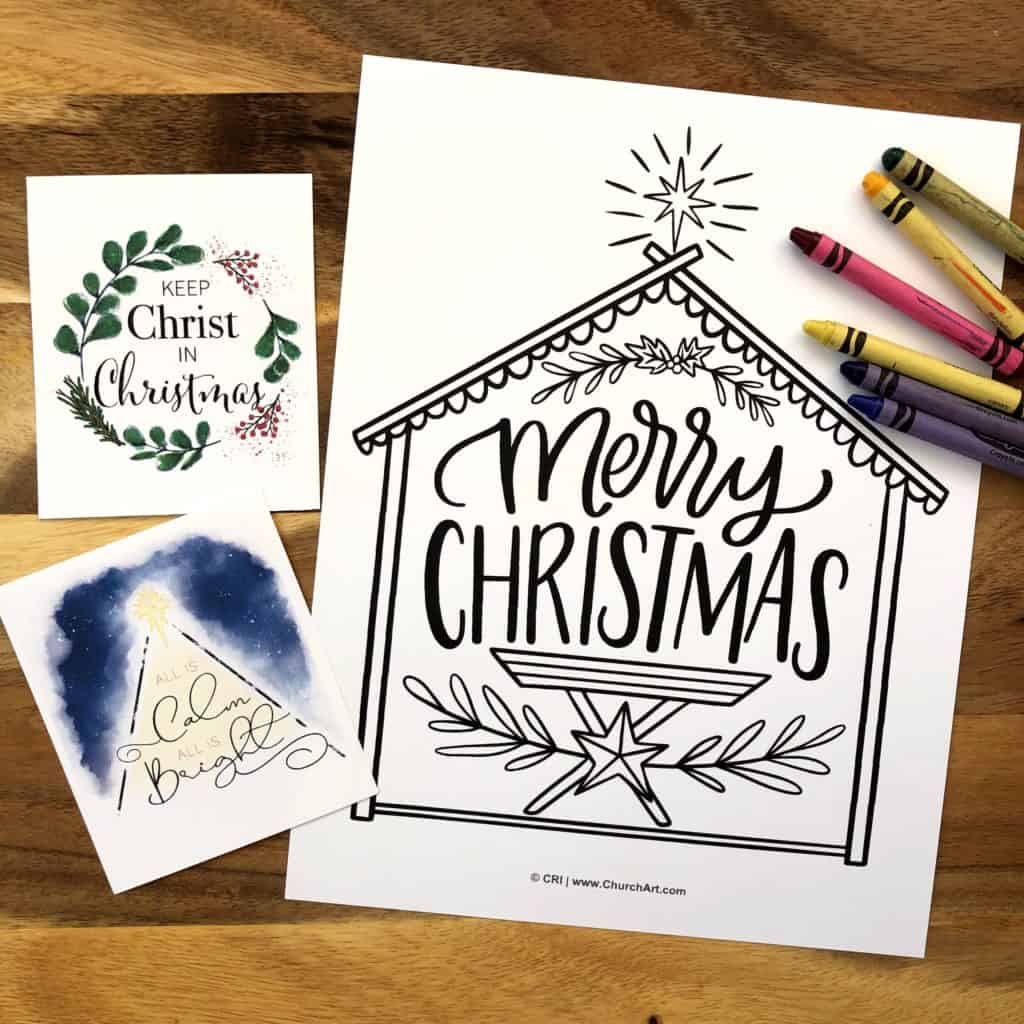 If your church distributes at-home curriculum or Advent-in-a-box devotional materials, include a Christmas Card addressed to each child. You also can include a coloring page (made by enlarging artwork from ChurchArt.com) or kid-friendly puzzle printouts.
5. Add a small surprise to each card.
Before sealing the envelope, insert a little gift that will fall out upon opening.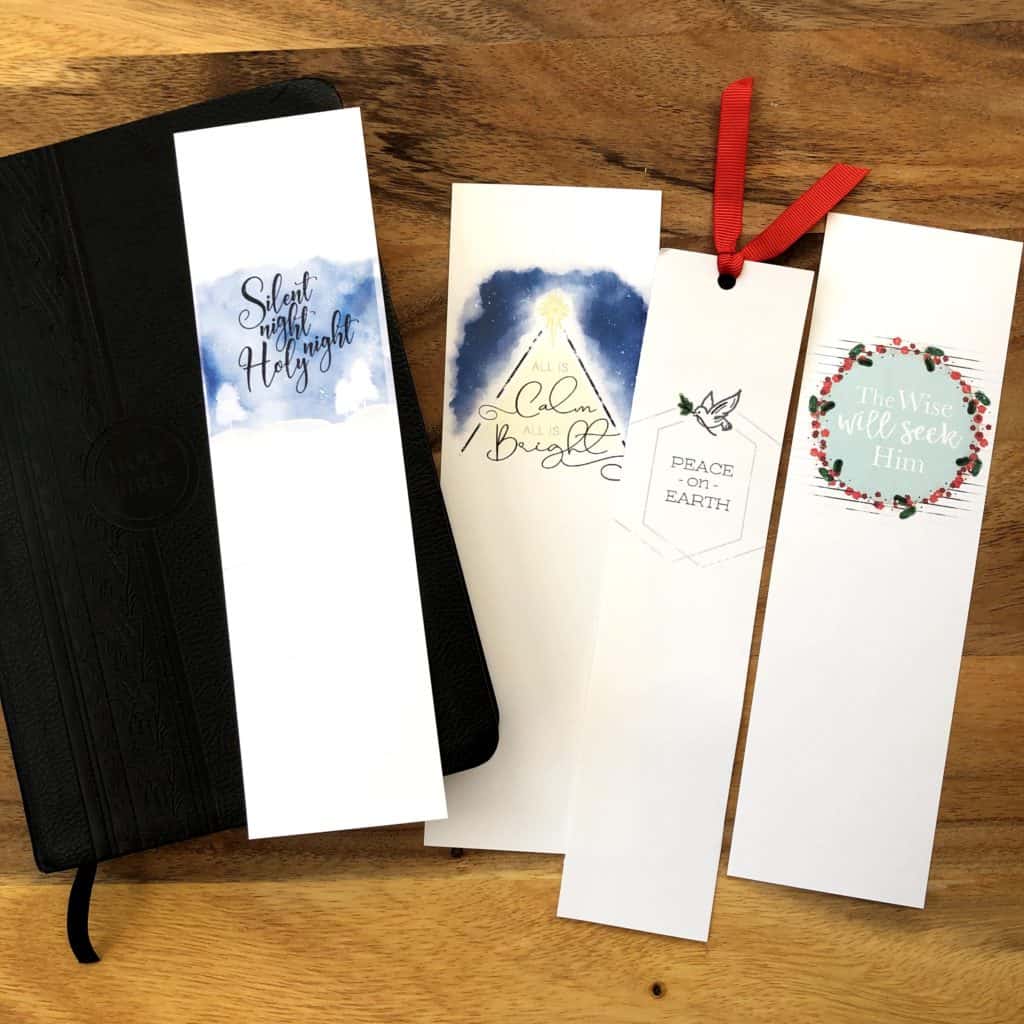 Simple yet appreciated ideas include stickers, magnets, bookmarks—all of which you can create using images from ChurchArt.com.
Download Your Six Free Printable Christmas Cards Now
No matter how you use the Christmas Cards, they're bound to bring "good tidings of great joy" (Luke 2:10, KJV) to every recipient.
Below are links to download the designs in PDF, Word, and Publisher file formats.
Click to download the templates for free and print out as many cards as you'd like.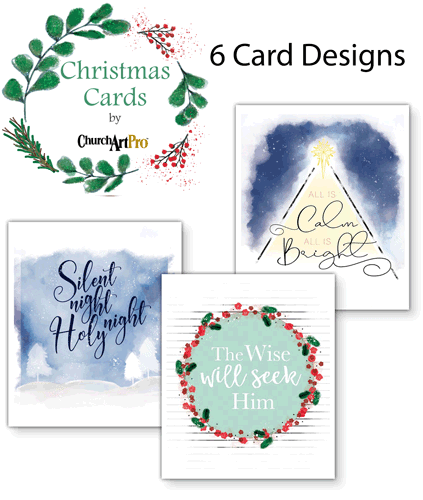 Click on the links below to download the templates for FREE:
Christmas Cards PDF
Christmas Cards PUB
Christmas Cards DOCX
May God bless your outreach and your Christmas celebrations!
ChurchArt Team
We love art, are passionate about helping churches create professional-looking communications and are a fun bunch of folks. With an in-tune creative director and a rock-solid team of artists, we will provide the art you'll want to use, plus templates, puzzles and extras that make your job easier.