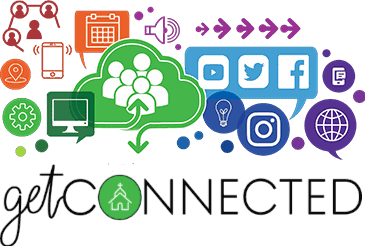 Free Resources to Help You Stay in Touch
In these uncertain times, the church is called upon to connect with their members in new ways. Because of that, we at ChurchArt Pro created free, downloadable resources to help you get the word out about upcoming events and how to get connected so people can stay in touch.
The flyers, sermon-notes templates and the certificate award are free to download, share and re-distribute with anyone.
Flyers
We've created four new flyers that announce social media information, live-streaming worship services, important updates and drive-in worship services.
The flyers are easy to edit so you can include your own custom information. All four flyers are available in two file formats: Microsoft Word and Microsoft Publisher.
Sermon-Notes Templates
In addition to the flyers, we've created sermon-notes templates — two for adults and one for children.
The sermon-notes templates, like the flyers, are easy to edit and are available in two file formats: Microsoft Word and Microsoft Publisher.
Looking for ideas for the kids?
On a somewhat related note, we know many of you are looking for ideas to engage your children at home. One of our team members shared a great idea to create a "Hero of the House" award. While you're home with your children, challenge them to rack up points for going above and beyond as a friend and helper each day. Whether it's doing household chores or checking in on a vulnerable neighbor, the child that collects the most points wins the Hero award.
The downloadable certificate is easy to edit and is available in two file formats: Microsoft Word and Microsoft Publisher.
Are there other templates or resources that would be of help? Or do you have ideas of things you've done to communicate with your members that you'd like to share? We could post it so others might benefit from your efforts. Drop us a note by clicking on the Contact Us at the top of this page!
Our prayers continue for your wellness and safety during this time.
ChurchArt Team
We love art, are passionate about helping churches create professional-looking communications and are a fun bunch of folks. With an in-tune creative director and a rock-solid team of artists, we will provide the art you'll want to use, plus templates, puzzles and extras that make your job easier.