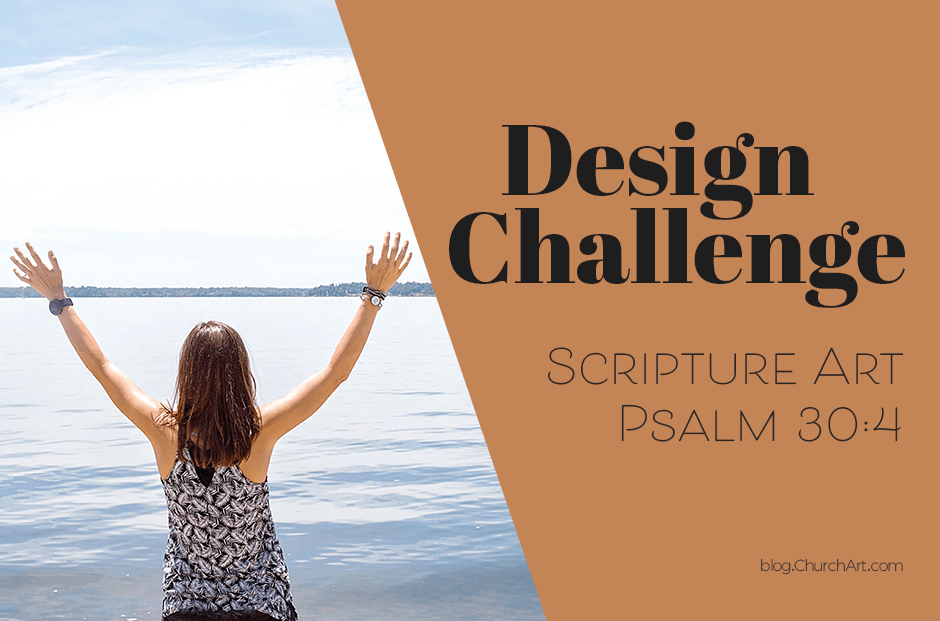 Design Challenge: Psalm 30:4
When designing Scripture Art, it's always amazing to us how one bible verse can be illustrated in so many different ways.
That's why we thought it would be fun to do a little internal design challenge.
The Challenge for our Artists
We asked two graphic designers from the ChurchArt team to add their own personal touches to the same photo, using the same Scripture caption.
The Bible Verse we gave them:
Give thanks to his holy name.

— Psalm 30:4
The original photo we gave them: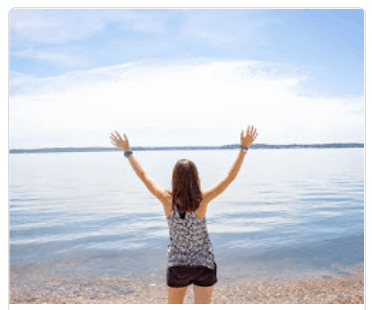 We liked the image just as is! If we close our eyes, we can almost feel that sunshine.
The Final Design Results
Both artists had just over a week to come up with a design. Below are the results of what each artist came up with using their own unique style.
Eric cropped the photo so the woman is to the left of the center. Then he applied amazing typography to highlight the words "Give Thanks." We just love how he used the shoreline as a natural underline — which really emphasizes the verse!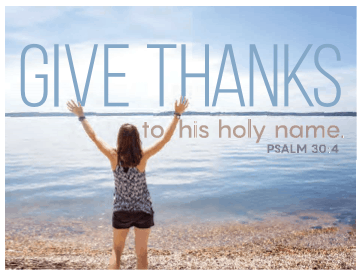 Andy took the photo, cropped it wide and narrow, and then applied a filter over the image. He used the same font throughout. We love how the text placement behind the woman's open arms really incorporates the Bible verse into the image.
Customer Scripture Art Submissions
We then turned it over to our customers to submit their own designs. It's amazing how many different varieties of Scripture Art are possible with just one bible verse and one photo.
Check out our ChurchArt.com customer submissions below!
BethAnne was the first to submit her photo, and it's simply wonderful.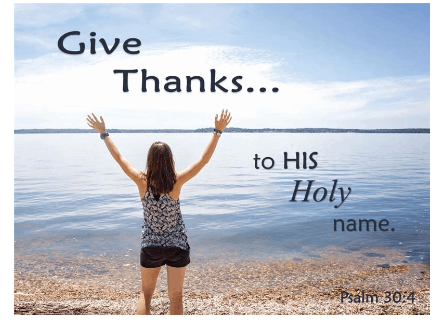 Becky created this with Publisher — very cool!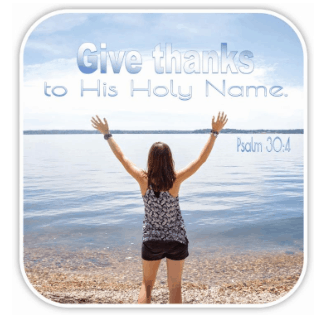 Karen liked Eric's photo the best (sorry, Andy!). She also shared her own, which uses some great fonts.
We like how Gail made the Scripture the most dominant. After all, that's the most important part!
John, a fellow artist on our team, joined in on the fun! He used a glow on the outside of the words to make them look almost like clouds.
Marvin B. says, "It is a continuous stream of 'giving thanks' to our good heavenly Father." We like how this text goes up instead of down!
Your turn!
Which version is your favorite? We'd also love to see what you come up with! If you're already a member of our publication, be sure to download image woman_19002bc or search for it under Photos > Praise.
If you're not already a member, be sure to start your 14-day FREE trial today!
ChurchArt Team
We love art, are passionate about helping churches create professional-looking communications and are a fun bunch of folks. With an in-tune creative director and a rock-solid team of artists, we will provide the art you'll want to use, plus templates, puzzles and extras that make your job easier.