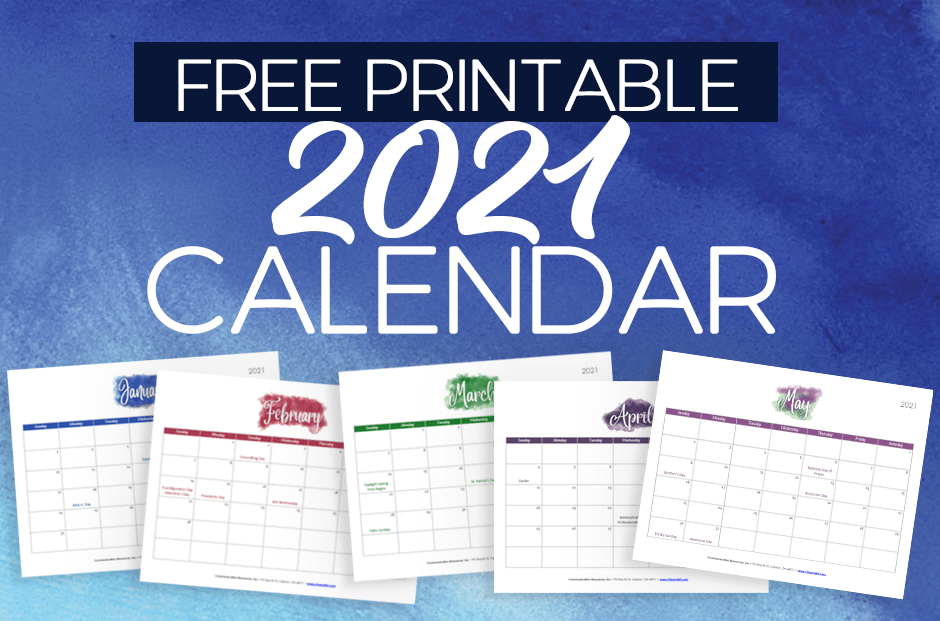 2021 Printable Calendar for Churches
Has this year felt like one of the longest ever? Well, it's time to start planning (as best we can) for 2021!
As church leaders, administrators, and team members, our days get long and busy with meetings, activities, planning, and events. And that's just for the Church!
Sometimes staying organized is a struggle. To help keep you organized and inspired during the months ahead, download this calendar today.
Enjoy this FREE 2021 printable calendar
This calendar is already complete with 2021 Federal Holidays and observances, plus a few extra Christian holidays, making it perfect for churches.
Each month features a watercolor month image and is formatted to fit on an 8 x 11″ sheet of paper in landscape mode.
Click on the PDF download to easily print all twelve 2021 months without making any changes.
Click on the Microsoft Word DOCX file to download the editable template to edit it before you print with your to-dos, reoccurring meetings, reminders and deadlines.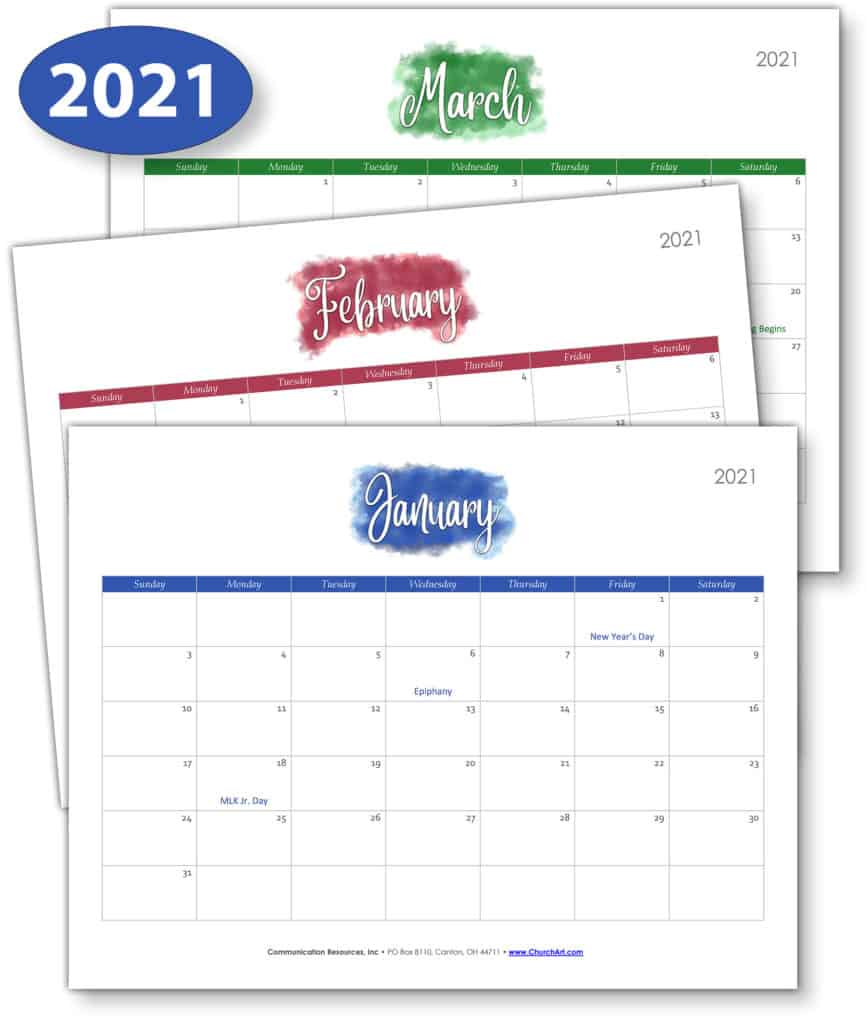 Rejoicing and praying with you as we see what the rest of 2020 offers!
ChurchArt Team
We love art, are passionate about helping churches create professional-looking communications and are a fun bunch of folks. With an in-tune creative director and a rock-solid team of artists, we will provide the art you'll want to use, plus templates, puzzles and extras that make your job easier.